Friday Double Leaf Table
Regular price

Sale price

$3,199.00
The Friday extension table is a beautifully crafted piece made from solid Grade A teak. Its modern styling, including wide table-top planks, a streamlined width, and block-style legs, makes it a perfect complement to our wide assortment of modern and transitional dining chairs. The table expands to a generous 120 inches in length using smooth stainless steel tracks, and the size can be easily adjusted with one or both self-storing butterfly leaves. A stationary center section allows you to keep your umbrella in place while adjusting the table size. The Friday table is a versatile and stylish choice for any dining space, and it is available at an industry-leading price.
FRAME
Grade A Teak | 316 Stainless Steel | Double Leaf Expansion Table

DIMENSIONS
42"W x 64/80/96"L x 30"H | 118 lbs | Seats 8-10                  Umbrella Hole Yes
42"W x 80/100/120"L x 30"H | 159 lbs | Seats 8-12              Umbrella Hole Yes
AVAILABILITY
Estimated Lead Time 64/96   1-3 Business Days

Estimated Lead Time 80/120  1-3 Business Days
Share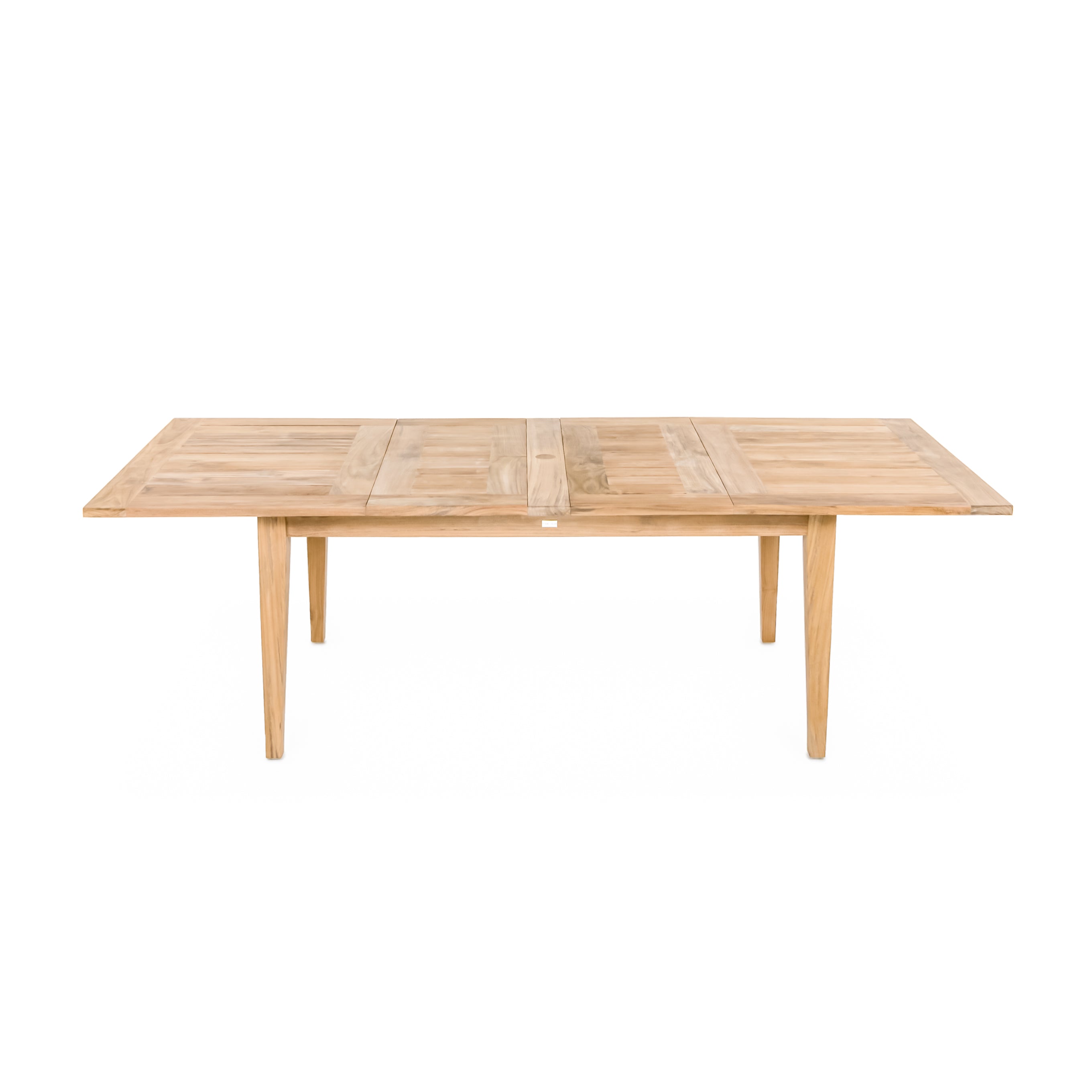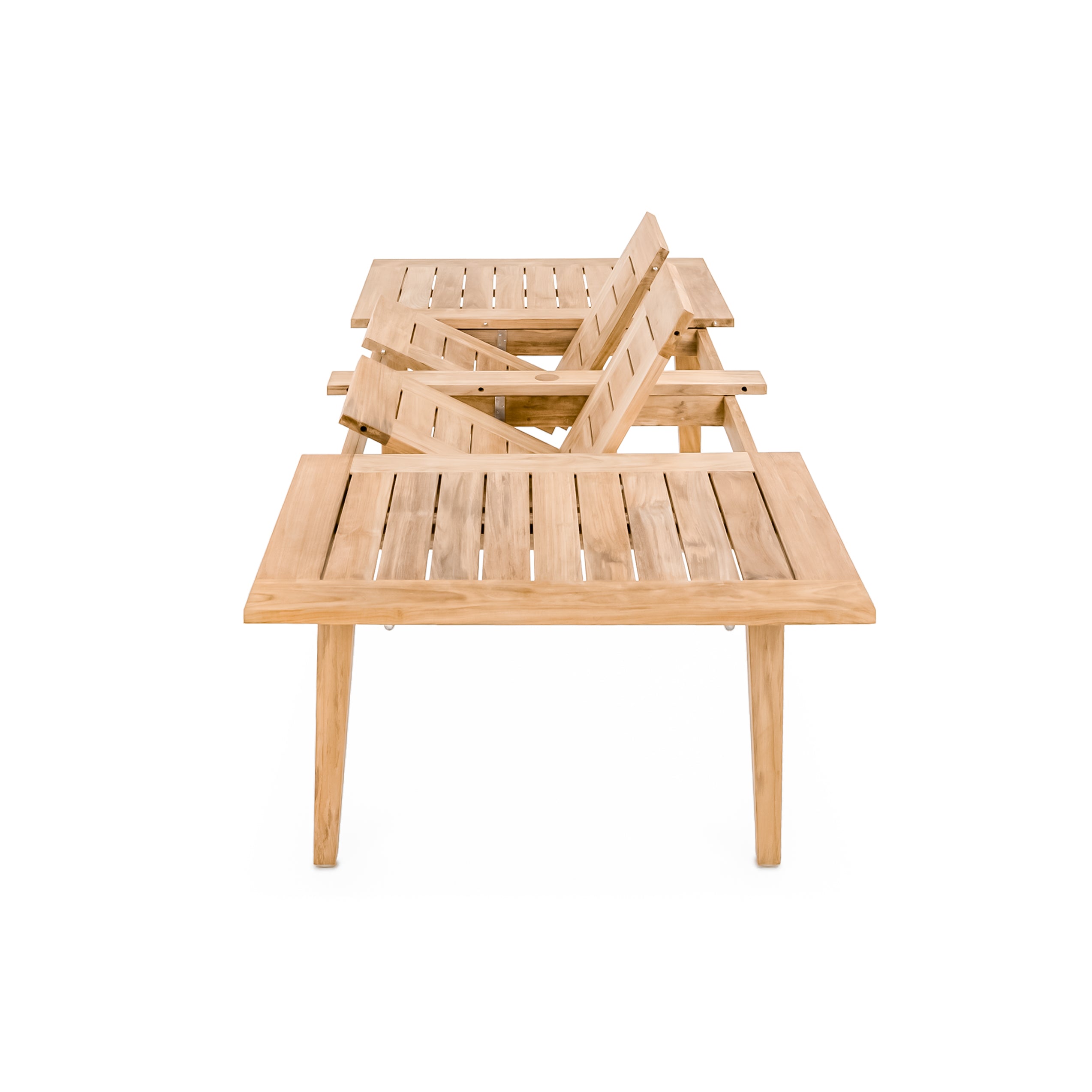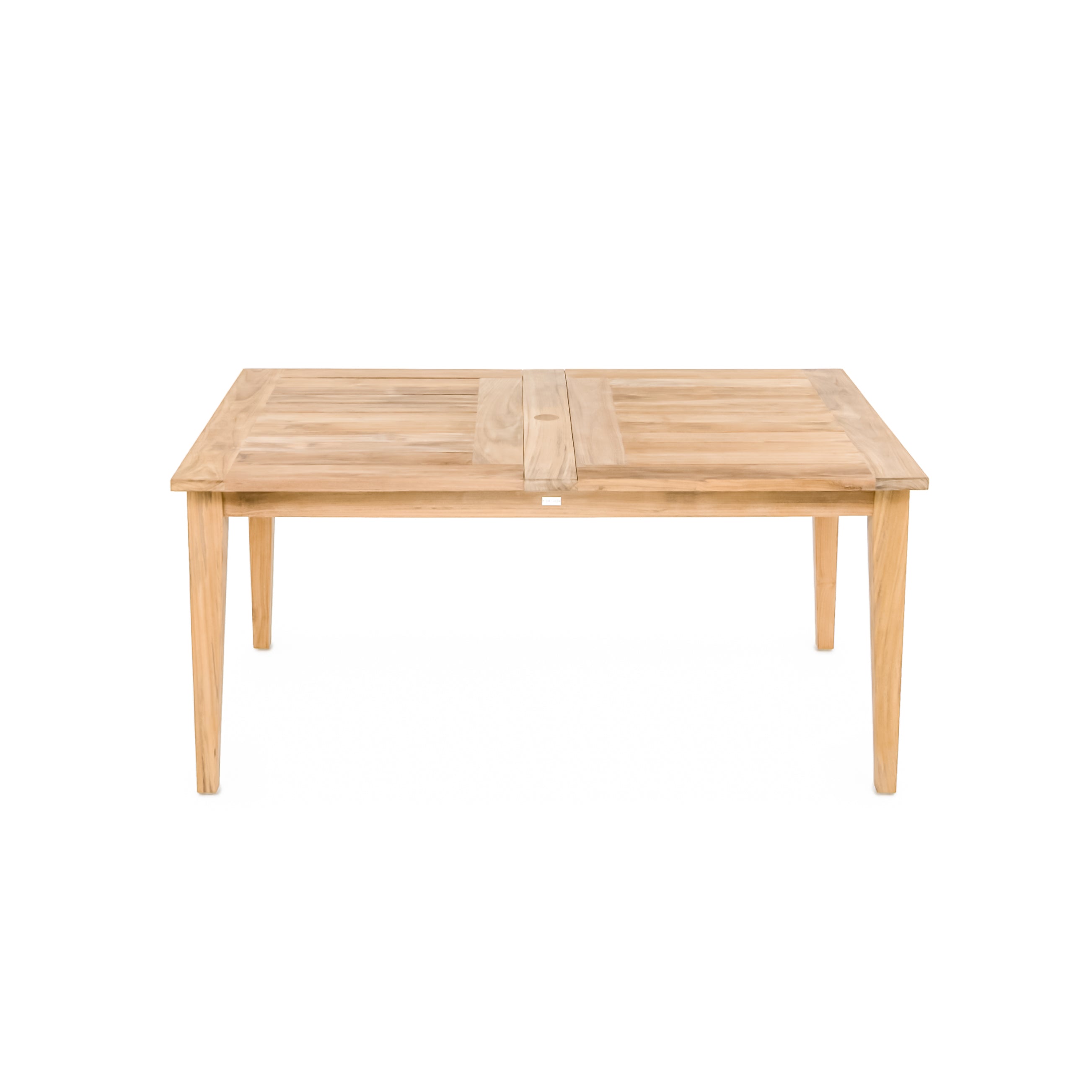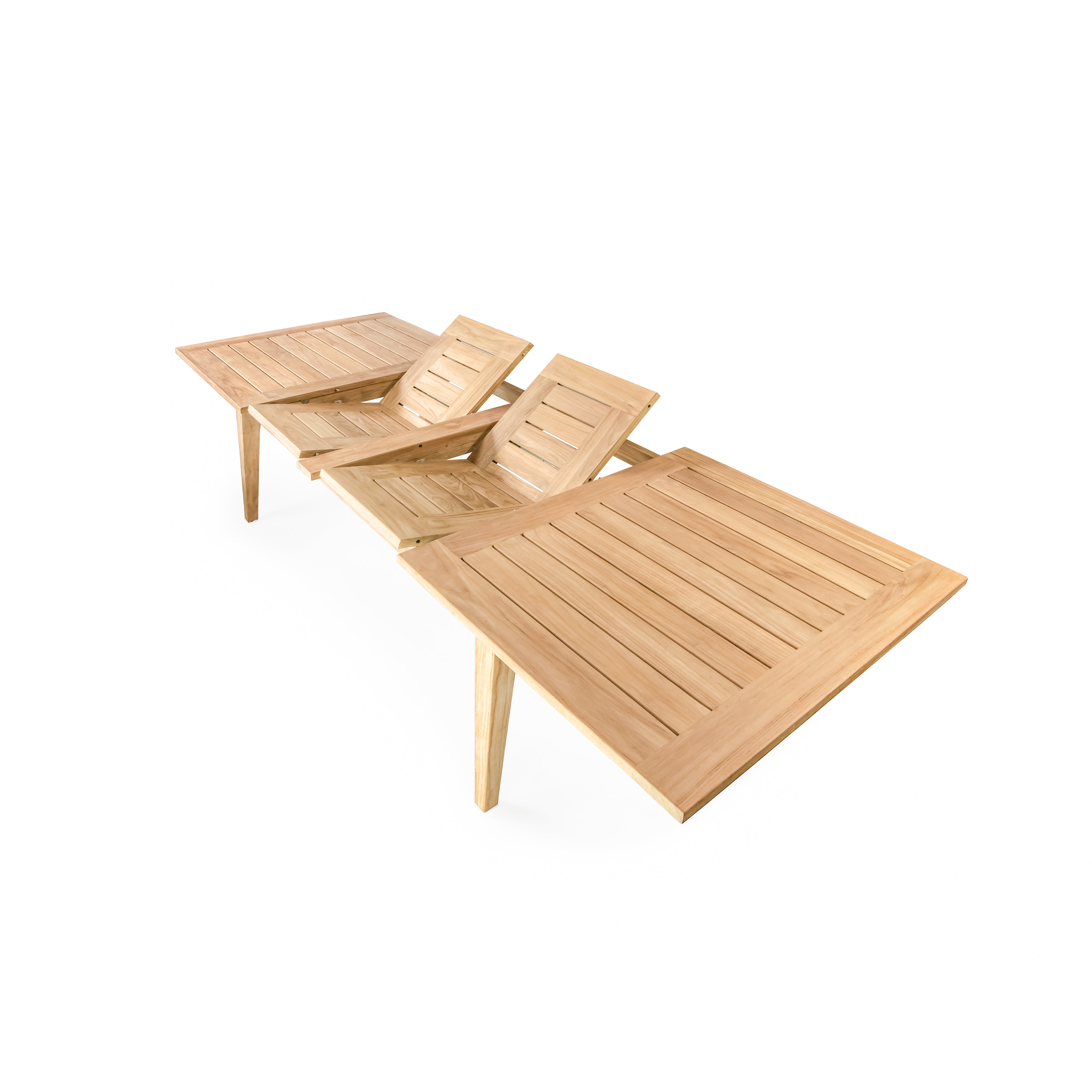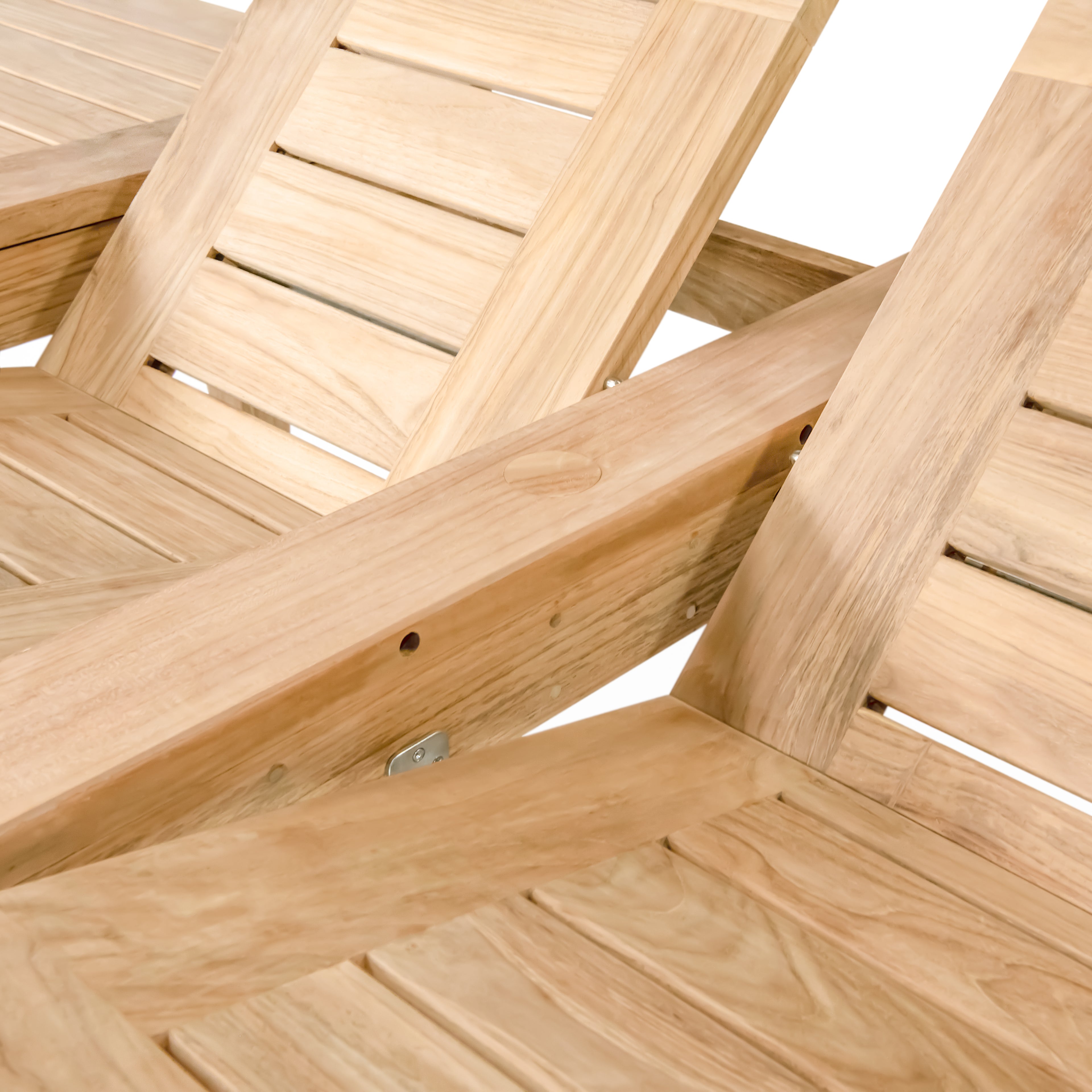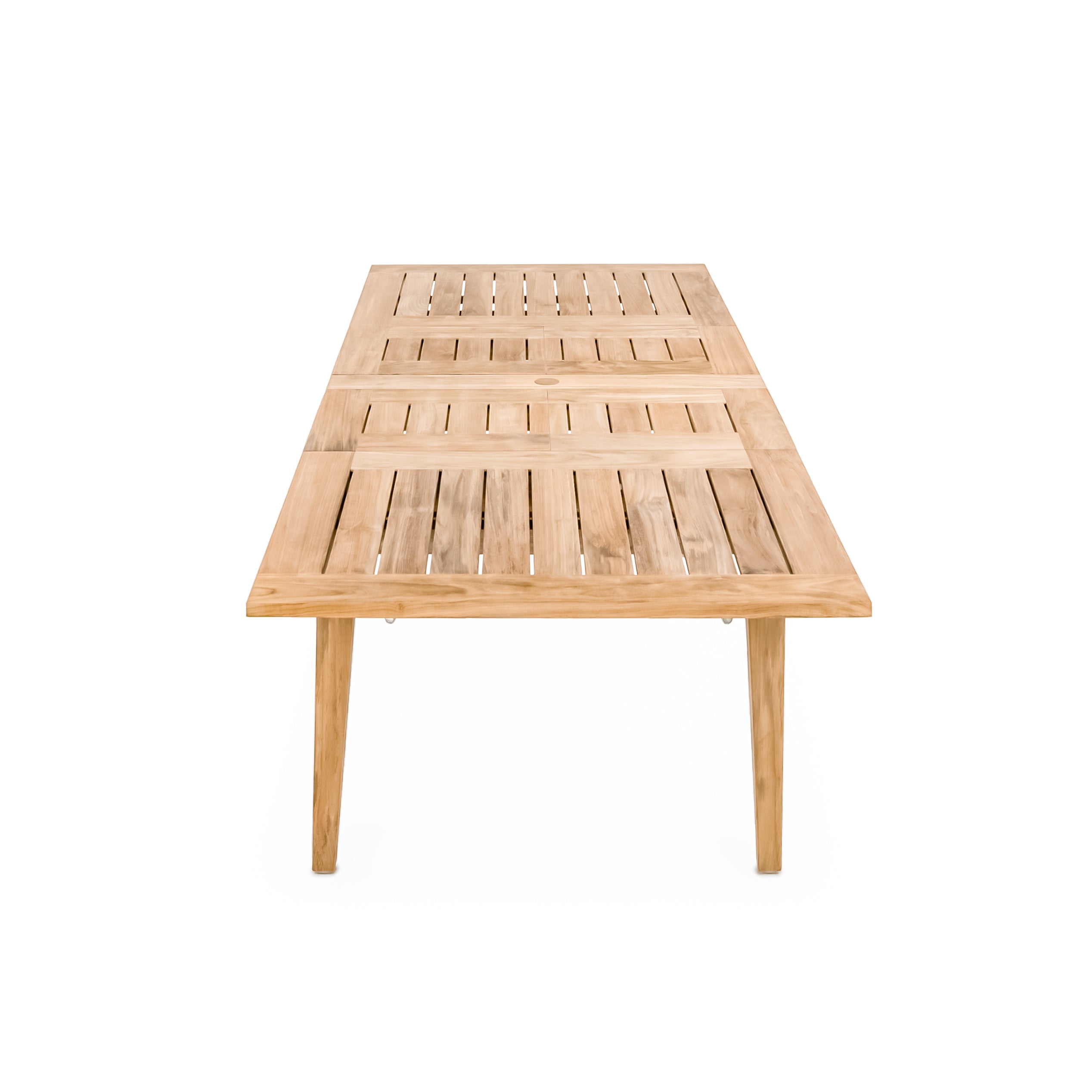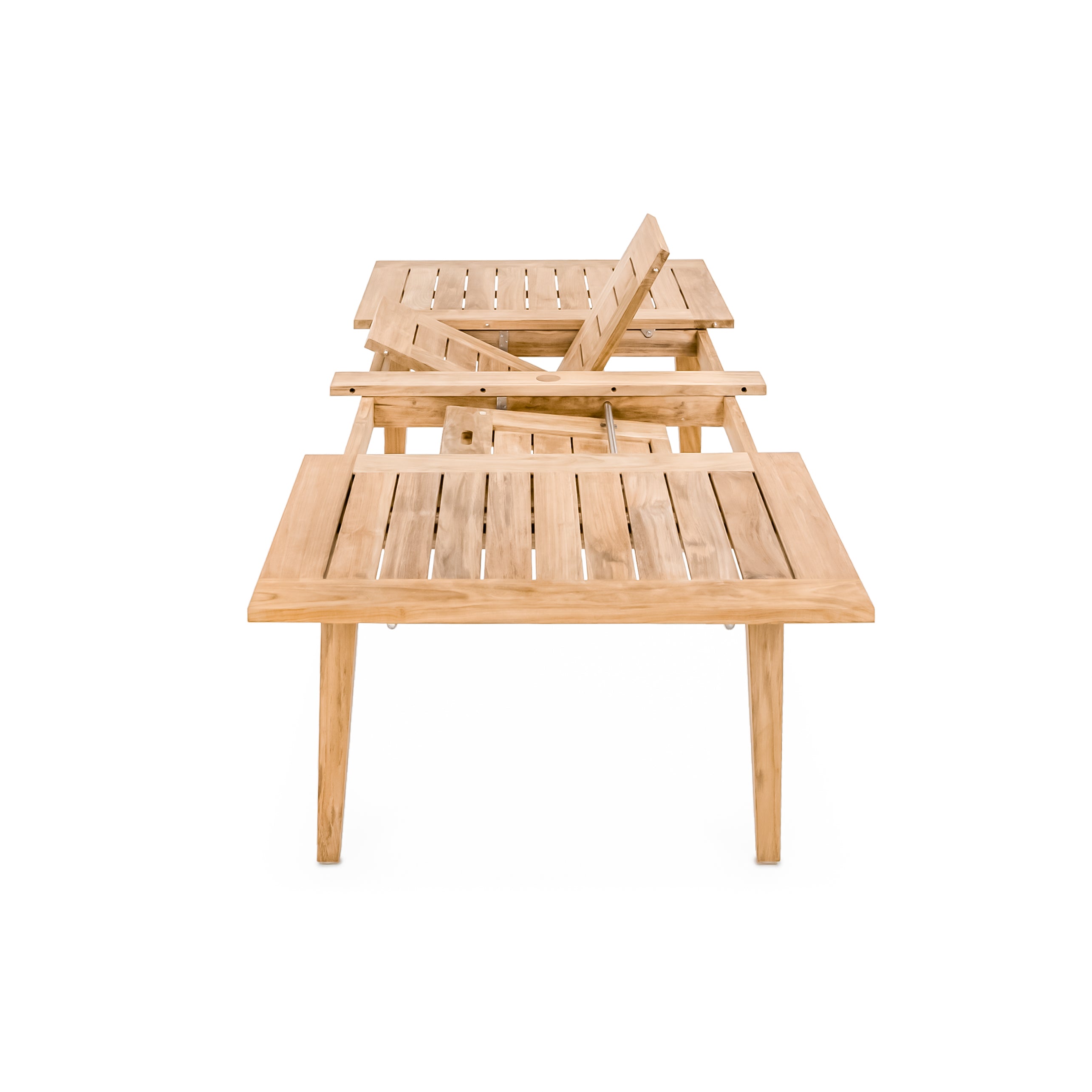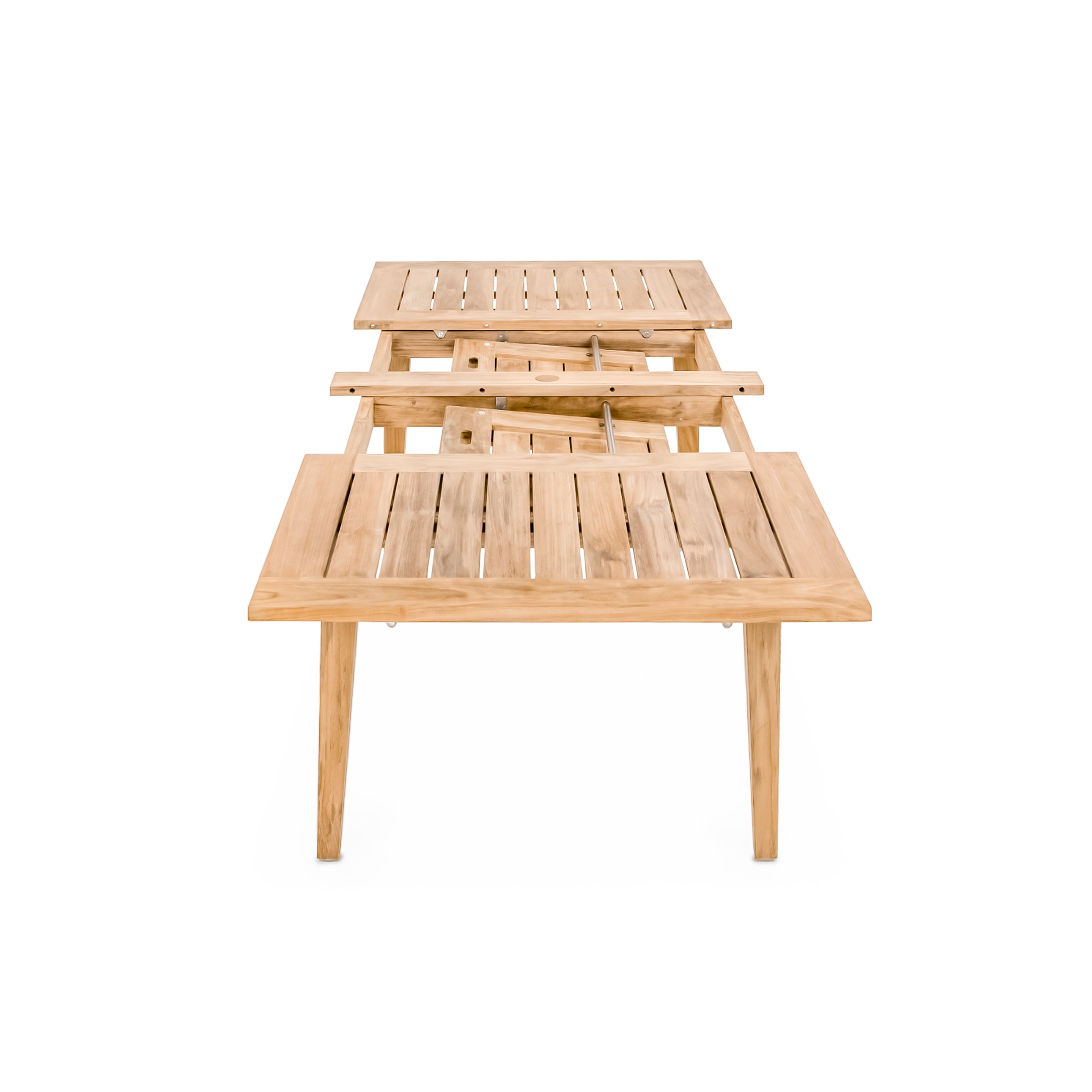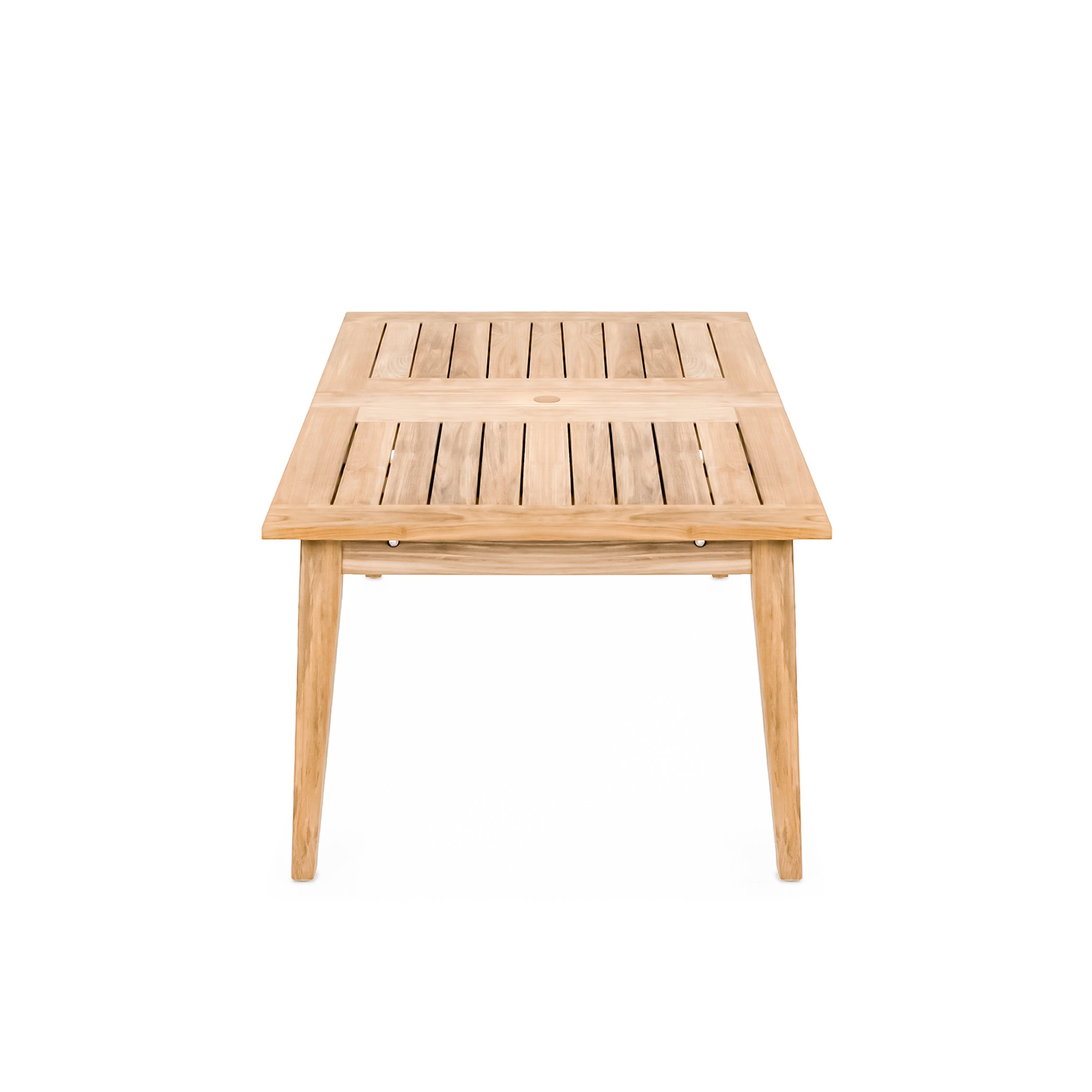 Nice overall
4.5 stars (rounding up to 5)
Overall, I like the design and functionality (extension mechanism & leaves are great!), durability seems solid after a year, and Teak + Table was responsive and friendly. Table is slightly taller than most which made it difficult to use with my chairs (actual total height is ~30.75"; fixed by cutting off 1" from all legs) and a few small fissures have appeared (including at delivery), but structural integrity and durability seem intact. Have applied the recommended Golden Care Teak Protector 2x each spring and covered outside over one winter thus far. Has gone up in price considerably since I purchased though (inflation is everywhere....). If you're looking for a rectangular extendable Grade A teak table that balances form and function, this table fits the bill!
Love this table
As I type this I am sitting at the table looking at the golf course across from our back yard and couldn't be happier with this purchase. The table opens up easily to allow us to use the leaves and the fit and finish are top quality. Very good purchase and it was delivered when Teak and Table said it would be. Can't ask for more than that. Thank you
Communication was great along the way, and products were delivered in great packaging. Friday Table is SO easy to extend with two hidden leafs!
Beautiful
I don't usually take the time to write a review, and to be completely fair, I've only had this table for a few days. That being said, it is stunning. The wood and craftsmanship make it look like an indoor table. It really is better than I expected. Thank you Teak + Table for great customer service (George) and for delivering and communicating in a completely transparent and accurate way.
This table took 7 months to arrive and ultimately missed the delivery window by 5 days ...