Author Trevor Ferguson / Category Outdoor Furniture / Published: APR-21-2021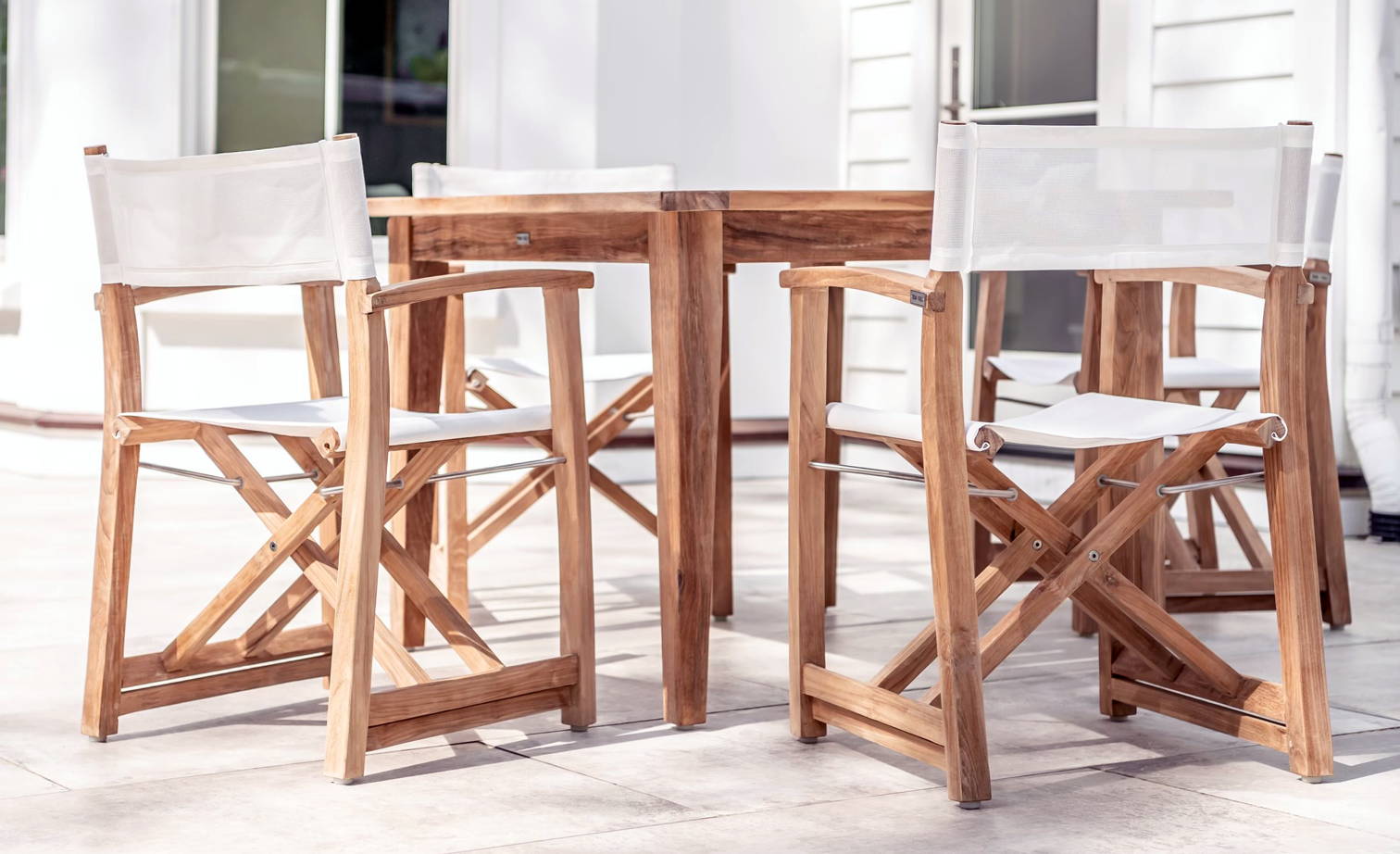 Our latest dining chair addition, The Director, may be the new kid on the block around here but it's actually a design that's been around for a while.
We know, you think of Teak+Table as the outdoor furniture destination for cool, current, modern pieces but a lot of what we do is so stylish because it has roots that have been time-tested and loved by generations of furniture buyers before!
What Exactly Is Campaign Furniture?
The Director is what's referred to as a piece of campaign furniture, meaning any piece of furniture that is foldable or collapsible. Campaign furniture gets its name from when ancient Romans would take furniture on long journeys to battle (or campaigns) and needed furniture that was lightweight and easily packable, hence campaign furniture. This style of furniture again became very popular during the Georgian and Victorian periods when the British would traipse on very long campaigns all across the globe, exploring.
So what does all this mean to you? We're living in modern times with modern furniture but The Director is a style that's been around for thousands of years and still continues to woo people all over.
Picture Above: The Director showing off it's sleek design and impressive versality.
Why We Love The Director Chair
Here's why we love this style of chair: The Director was originally built to withstand the elements and move around. Chances are, you've stumbled across our website since you're looking for outdoor furniture and we're happy to say you've found the best!
The Director is meant to be moved - fold it up, store it under an outdoor sofa (Psst: we have lots of those, too!) or even store it away for winter if you feel the need! The Director is built from Grade A teak with stainless steel hardware and a Serge Ferrari sling, meaning it's made from the highest materials available today. We made this chair lightweight so you can move it to face the outdoor TV when the big game is on, add a few more around your dining table when your weird uncle brings his new girlfriend to dinner, or just pick up a few and keep in your car for soccer games!
Whatever the use, The Director is built to last and will provide you years of enjoyment!