Author Trevor Ferguson / Category Lifestyle / Published: SEPT-18-2020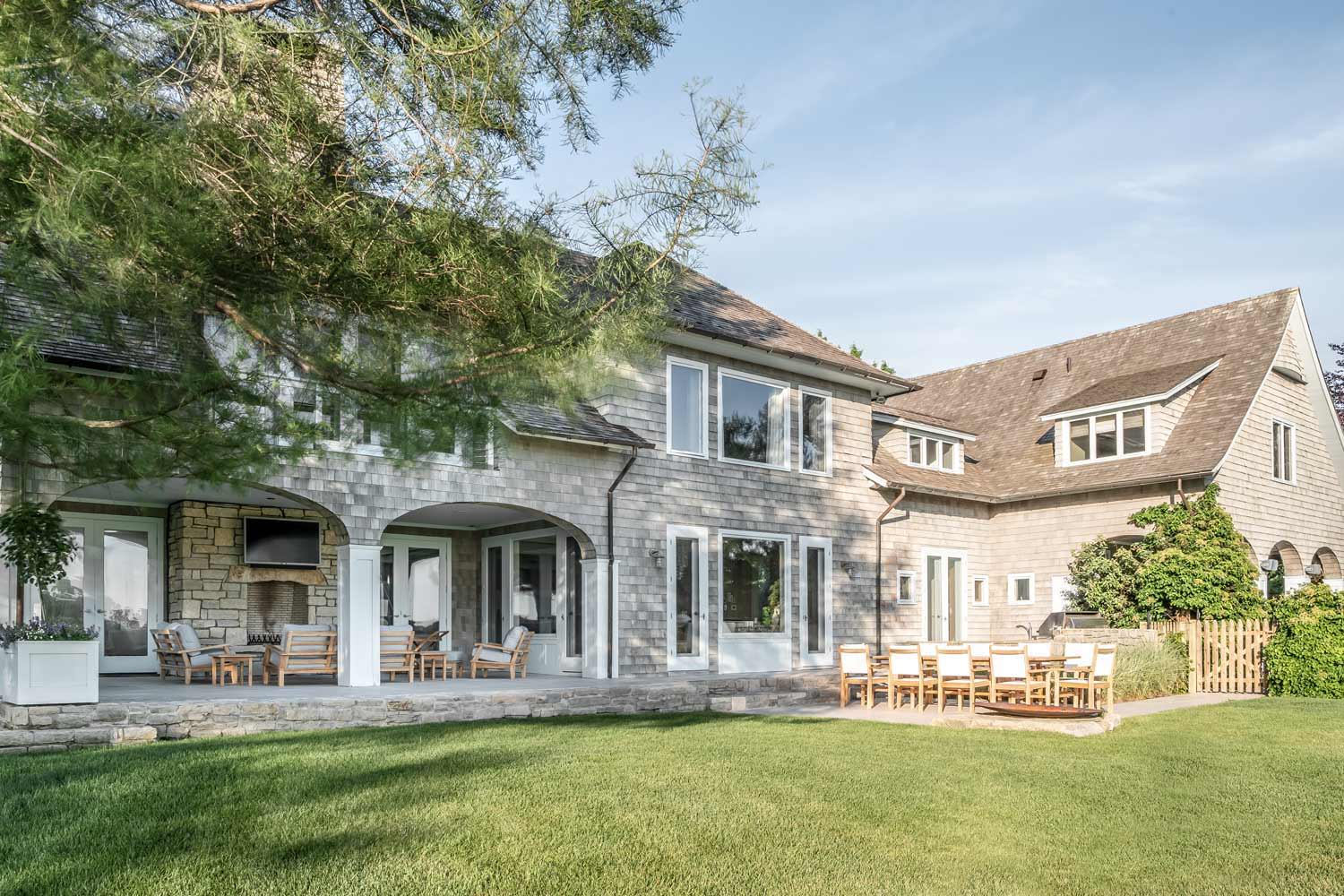 Here at Teak + Table, we're big fans of the concept of endless summer: warm sunsets overlooking the water, a crisp glass of Rosé in hand, hurrying to soak up that last bite of ice cream from the cone before it melts. We get it - summer is a magical time to be alive. Recently, we took a little road trip up to the Hamptons for a few installs and thought to ourselves, "hmm, maybe we should tell our friends about all the amazing things we saw and experienced." So here it is: your Teak + Table guide to the Hamptons, a curated list of everything to see and do while enjoying the picturesque villages and ensuring you soak up every last drop of summer before it's gone.
Teak + Table's Guide To The Hamptons
Drive-Through Rose Bar. How did we ever live without a rose drive-through? Thanks to the fine folks at Wolffer Estate Vineyards, we never have to again. Wine and cider is available by the glass and bottle, offering an array of the Vineyards' signature pink drinks. Enjoy the sunset over the vineyard while listening to live music during the summer months and be prepared to picnic as tables fill up quickly.
Goldberg's Bagel Shop. Bagels with lox - the ultimate NYC treat, now perfected in the Hamptons! Marc Goldberg started in the family bagel business at age 14, baking bagels for wholesale accounts before school. Since then, Marc has expanded his family's bagel empire to include shops all over Eastern Long Island. Trust us: you won't be disappointed. Start your day out with a bagel and lox like the locals.
The Clam Bar. The Clam Bar is as quintessential Hamptons as it gets. In its over thirty years in business, The Clam Bar has become the go-to summer stop for no-frills seafood in a relaxed setting. Stop by for cold beer, live rock n roll, and fresh seafood. Oh, and the views aren't so bad either.
Jack's Stir Brew Coffee. With locations across New York City and Long Island, everyone knows about Jack's. A cozy, family atmosphere means you're never far from your favorite neighborhood coffee shop, even when summering out East.
Sunset Drive on the Beach (In Your Land Rover, Naturally). We were fortunate enough to drive the all-new Land Rover Defender on one of our favorite places while out East. We highly suggest grabbing your favorite (registered) SUV, packing a picnic, and hitting the dunes for an unforgettable summer adventure. Cruise the sand and after enjoy the sunset from the back of your favorite Land Rover with a crisp bottle of rose in hand. It doesn't get more Hamptons-esque than this.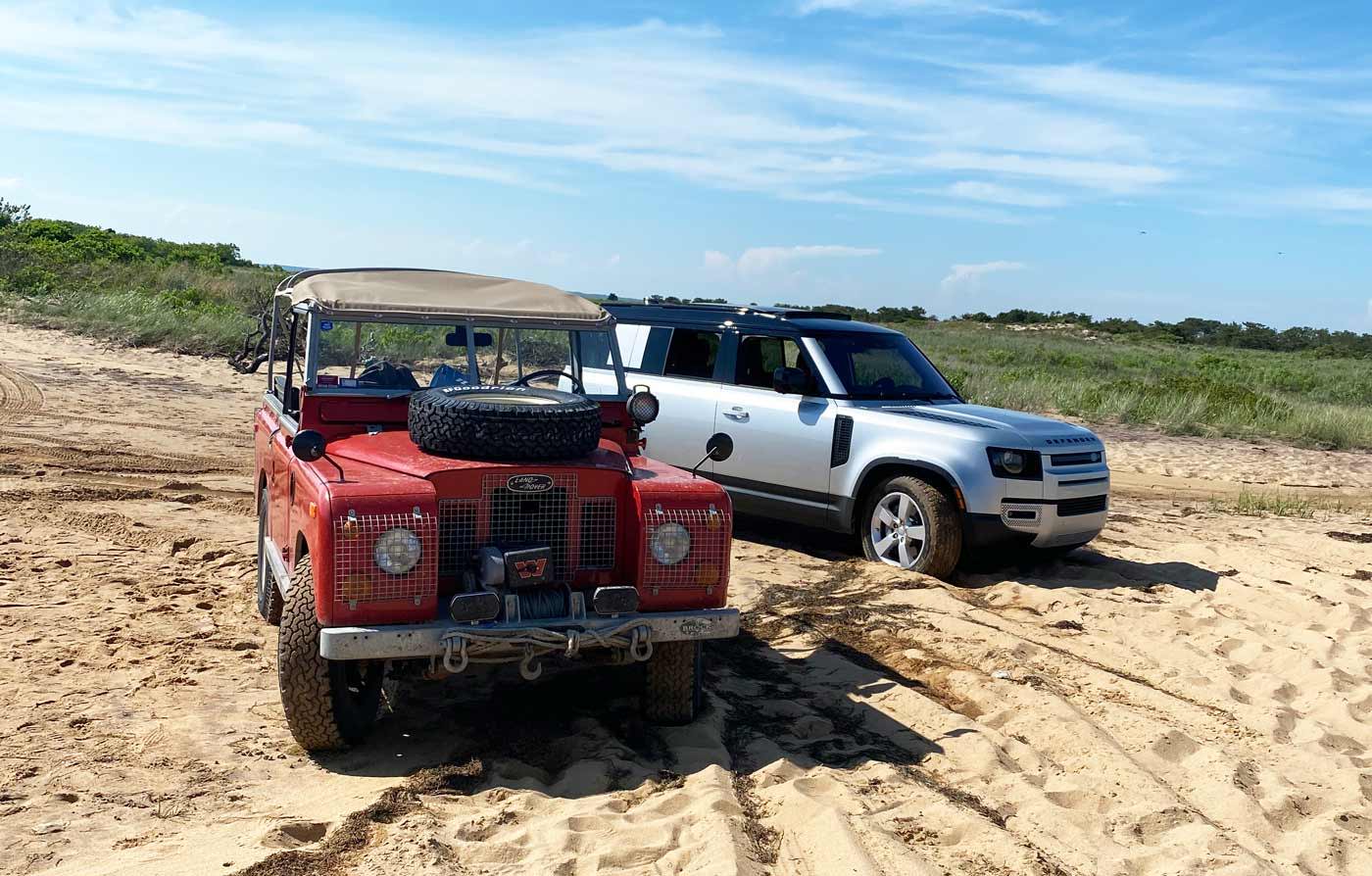 Windmill Drive-By. It's hard to miss the historic Hook Windmill in East Hampton when exploring the town. In this time of social distancing, take a spin through the picturesque village and appreciate the history the town has to offer. Did you know Long Island has more windmills than anywhere else in the United States? See how many you can spot from a quick drive-by.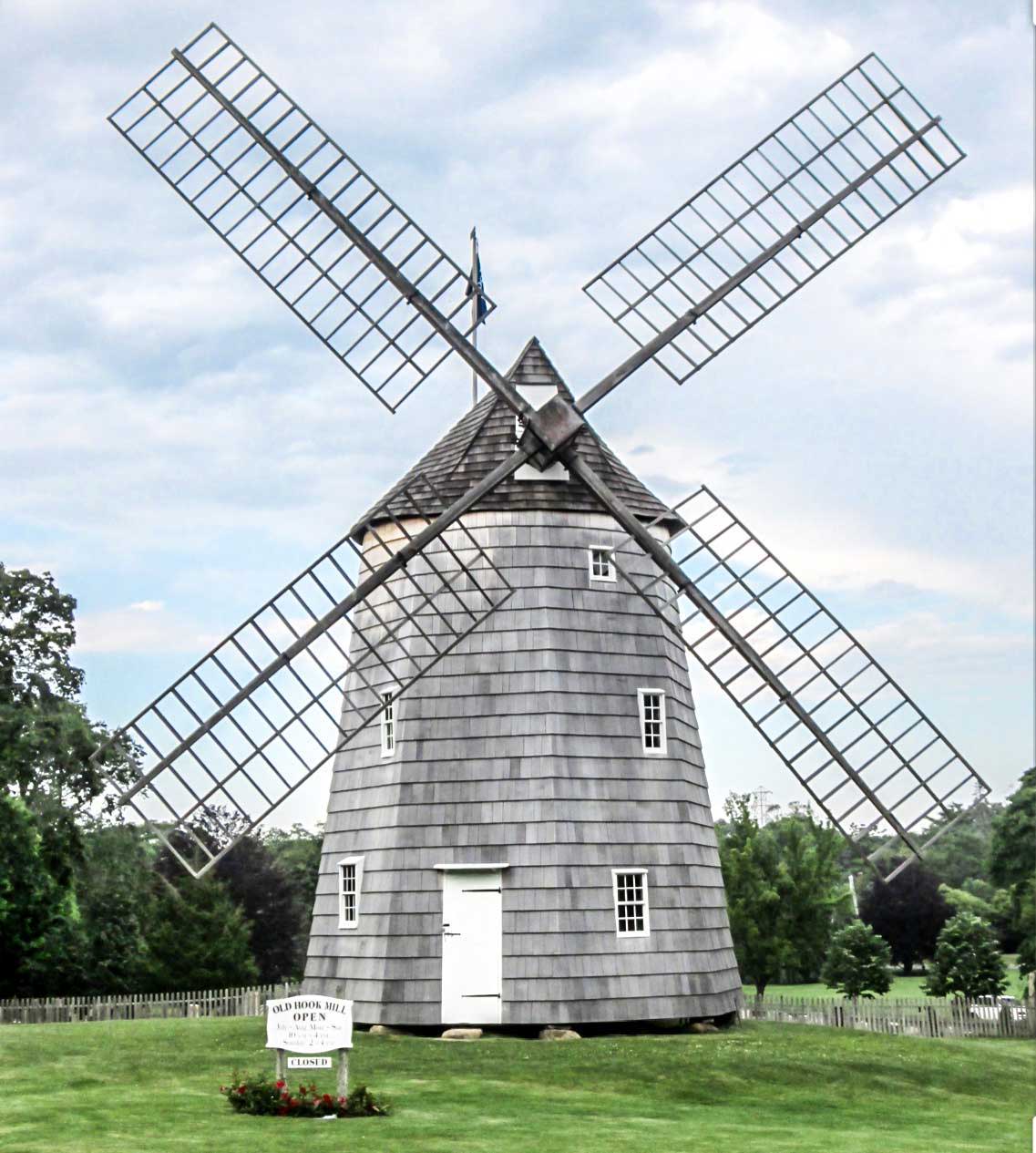 Teak + Table's Hamptons House Install
Now that we've covered some of the best places for some rest and relaxation, let's take a look at the beautiful teak furniture we were thrilled to deliver for our client. This assortment of teak furniture is from a variety of our popular collections of lounge furniture sets and beautifully elevated the outdoor lifestyle that the Hamptons are famous for.
(click on any photo to be taken to the product or collection displayed in the photo)
---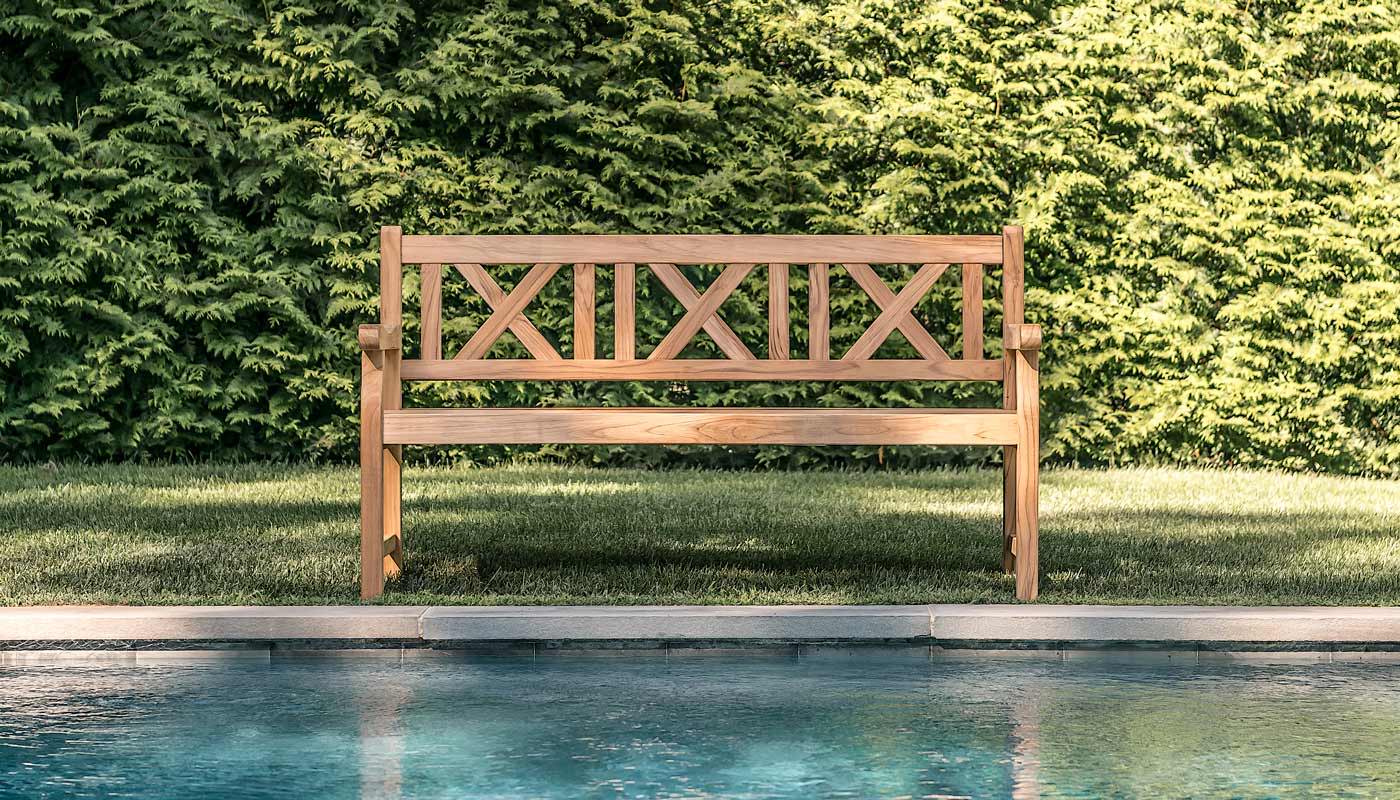 ---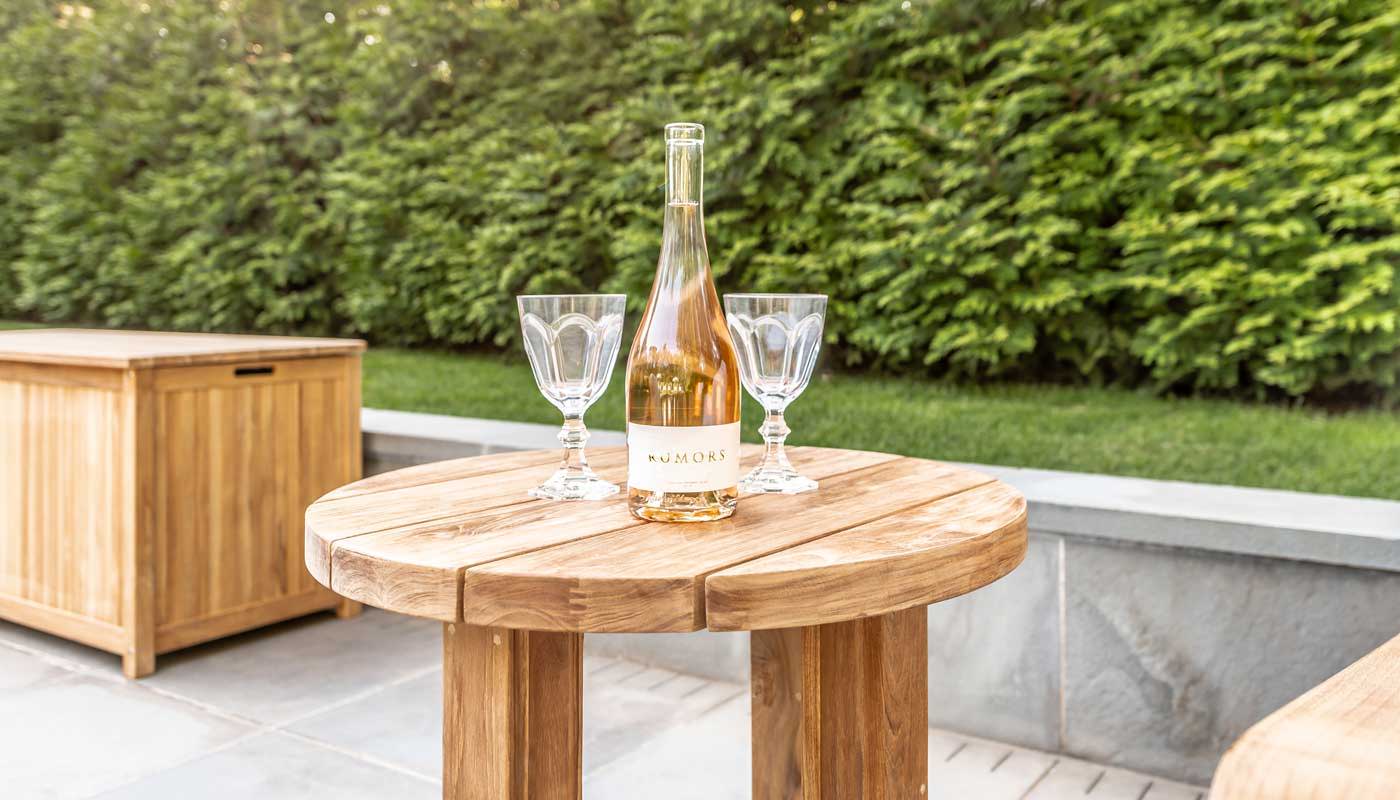 ---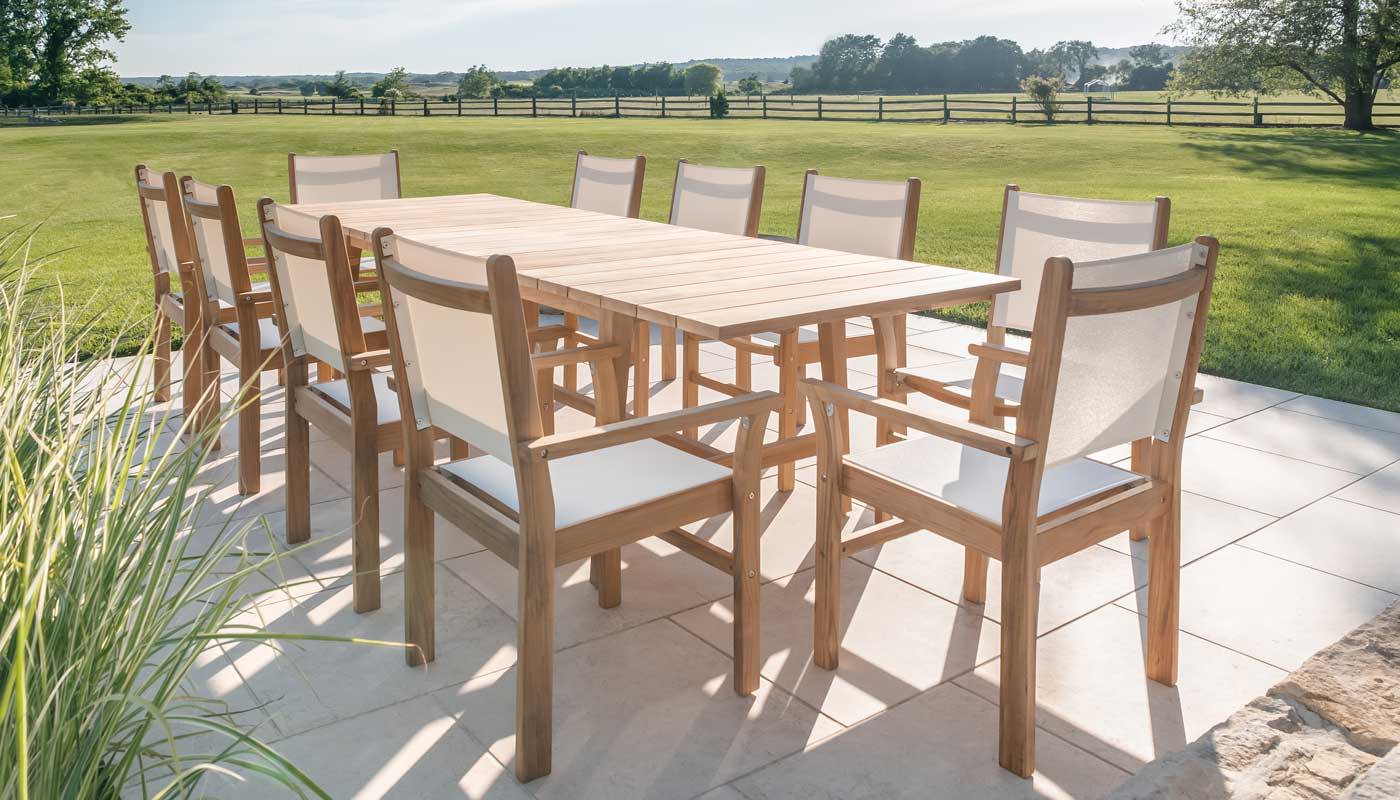 Crafted from premium Grade A teak, this beautiful outdoor dining table for 10 from our Capri Collection takes outdoor communal dining to the next level.