Author Trevor Ferguson / Category Outdoor Furniture / Published: APR-08-2020
"But I have kids. Can I still have white cushions?" - This may be the top question we get asked in terms of Sunbrella cushion colors.
We get it - life, pets, kids, and spouses are all pretty messy and far from perfect but does that mean you have to settle for less than perfect cushions? We say no.
We pride ourselves in giving you the absolute best outdoor cushions available, which is why we use exclusively Sunbrella fabric on every single cushion we produce. The best part? You can select ANY fabric, pattern, shade, or finish you would like. If Sunbrella produces it, you can have it.
Sunbrella Fabric is Renowned For Its Bulletproof-like Properties.
Did you know that Sunbrella is fade-resistant? This means your kids can drag your cushions out into full sunshine. Sunbrella fabrics are dyed to the core instead of just on the surface, meaning your colors will stay as crisp as the day you bought them for years to come.
Sunbrella fabrics are mold resistant and Sunbrella even goes so far as to offer a 5-year guarantee against mold and mildew on their fabrics. Sunbrella fabric pairs perfectly with our sofas and sectionals. That's why we're known for providing the best quality teak outdoor furniture in the US! Whether you live on the water or far from it, you'll never have to worry about your pristine white cushions turning green from unsightly mildew.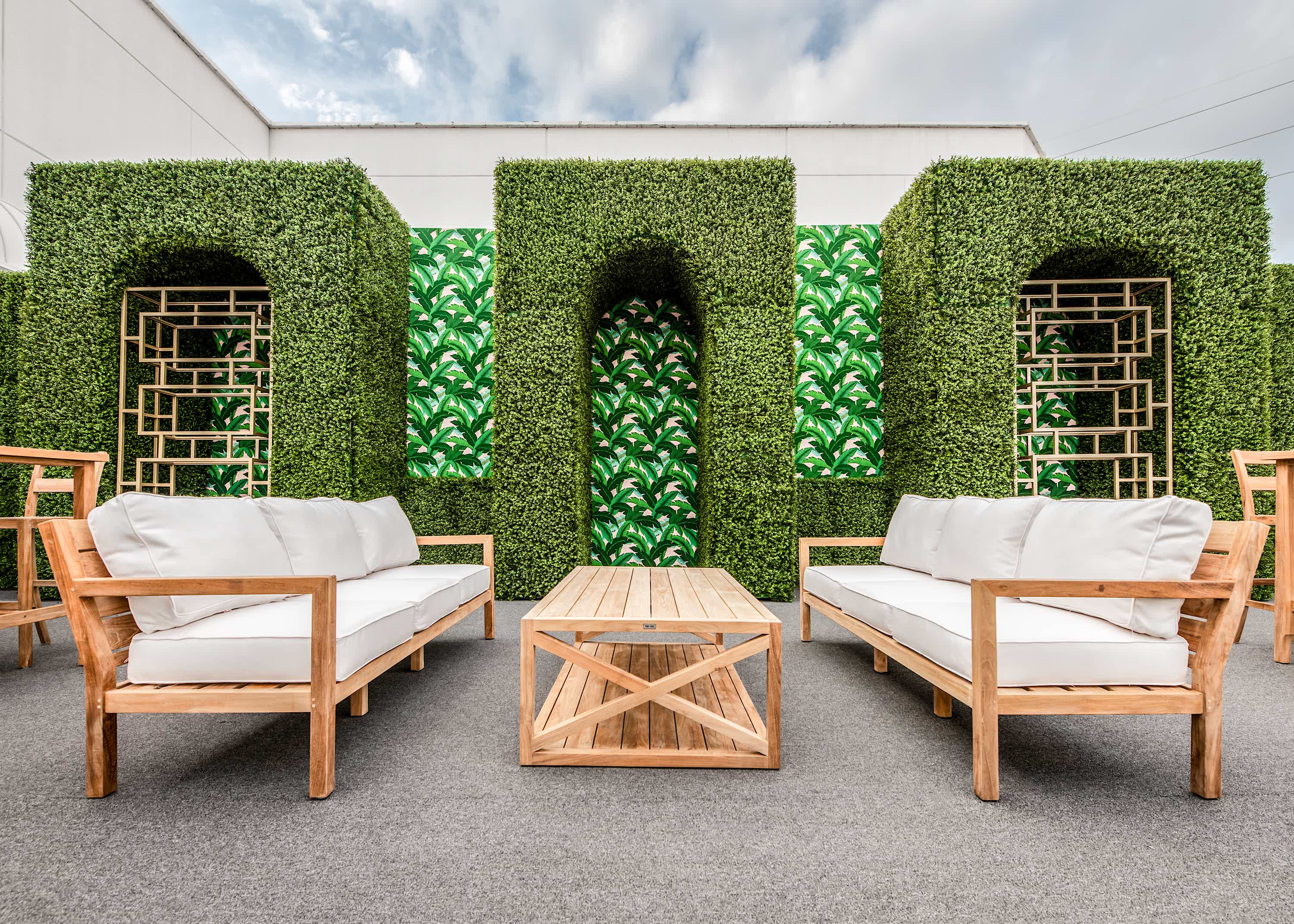 ---
Cleaning Sunbrella Fabrics Couldn't Be Easier
Sunbrella fabrics are super easy to clean. We tell our customers to simply remove their cushions from their furniture and place them on a (relatively) clean hard surface. For a light cleaning, simply rinse off the cushions or hit them with a bit of soap and water. For a deeper cleaning, you can use bleach on your Sunbrella cushions (yes, even the black cushions). Simply soak your cushions with water, spray them with a diluted bleach solution, scrub as needed, then we suggest letting them "bake" in the sun. After a few hours, hose your cushions off and they'll look good as new!

Stay Protected With The Sunbrella Warranty
Best news ever: all Sunbrella cushions we sell come with a 5-year warranty. The warranty protects against "products becoming unserviceable due to color strength loss from normal usage and exposure conditions, including sunlight, mildew, and atmospheric conditions."
You expect your outdoor teak furniture and cushions to stand up to everything life throws at them and with our high-quality cushions from Sunbrella, we promise they will.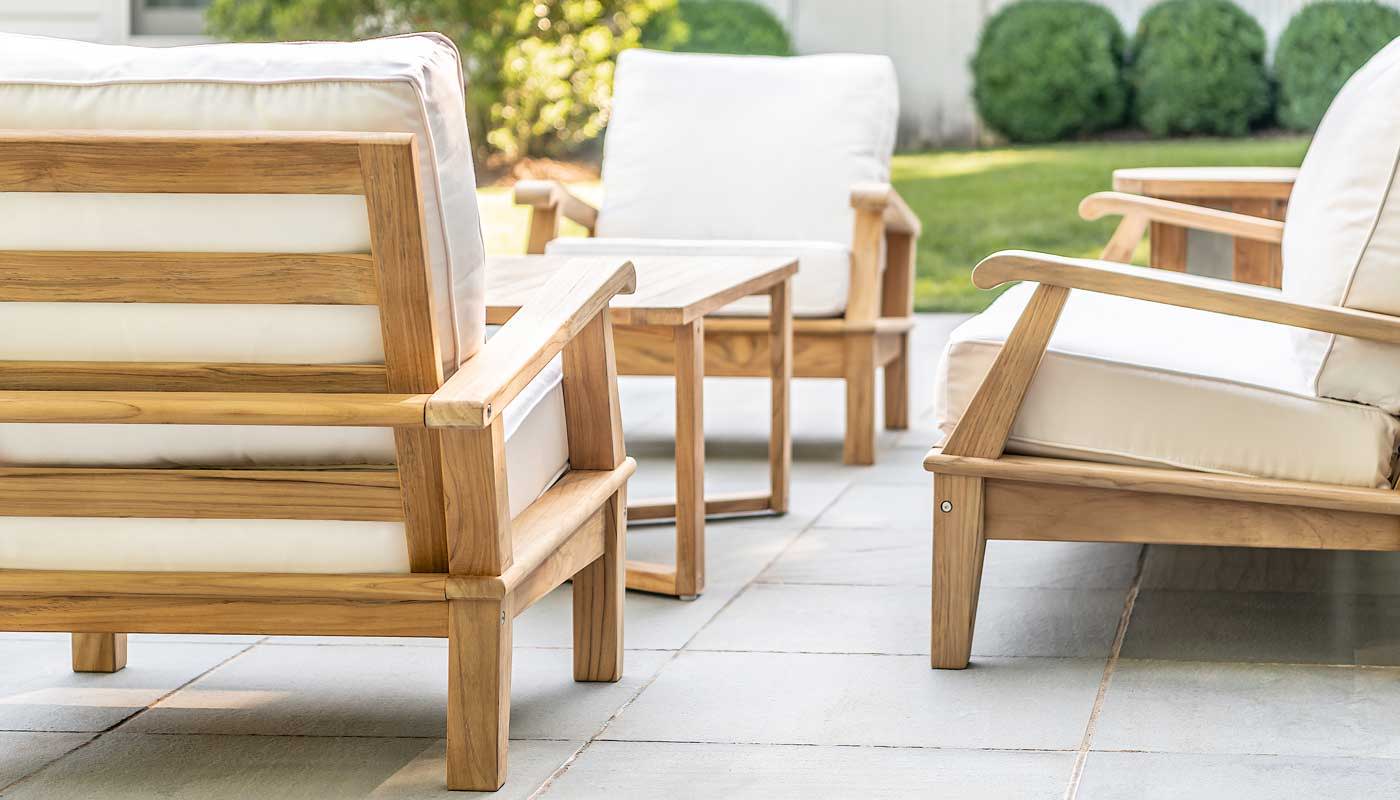 Sunbrella Fabrics Are The Perfect Addition For Teak Furniture
In summary, YES YOU CAN HAVE WHITE CUSHIONS WITH KIDS. Because of Sunbrella's industry-leading warranty and the fact that you can remove almost any and everything from your cushions and make them look brand new, you can absolutely have the crisp white cushions of your dreams with kids.