Author Trevor Ferguson / Category Outdoor Furniture / Published: MAR-16-2021
With the weather warming up and spring around the corner, you may be starting to look back towards the outdoor spaces of your home. You might be daydreaming of lounging by the pool, hosting backyard barbeques, and enjoying a summer evening on the patio. But to make these summertime dreams come true, you're going to need some quality teak outdoor furniture.
Teak outdoor furniture pieces are some of the most durable, beautiful pieces you'll ever buy. Read on to learn more about teak and why it's such an excellent material for outdoor furniture.
1. It's Weather Resistant
One of the primary benefits of teak as an outdoor furniture material is its ability to resist weather damage. Teak has a high content of natural oil that helps to repel water, preventing it from beginning the rot process. Teak also has a very tight grain pattern that it's hard for large water molecules to squeeze into.
Many materials, when exposed to the weather, also become dehydrated as the sun beats down on them. The natural oils and moisture evaporate, and the material can become dry, cracked, discolored, and brittle. But because teak has so much natural oil and such a tight grain pattern holding it in place, you won't have to worry about the sun stripping away its oils.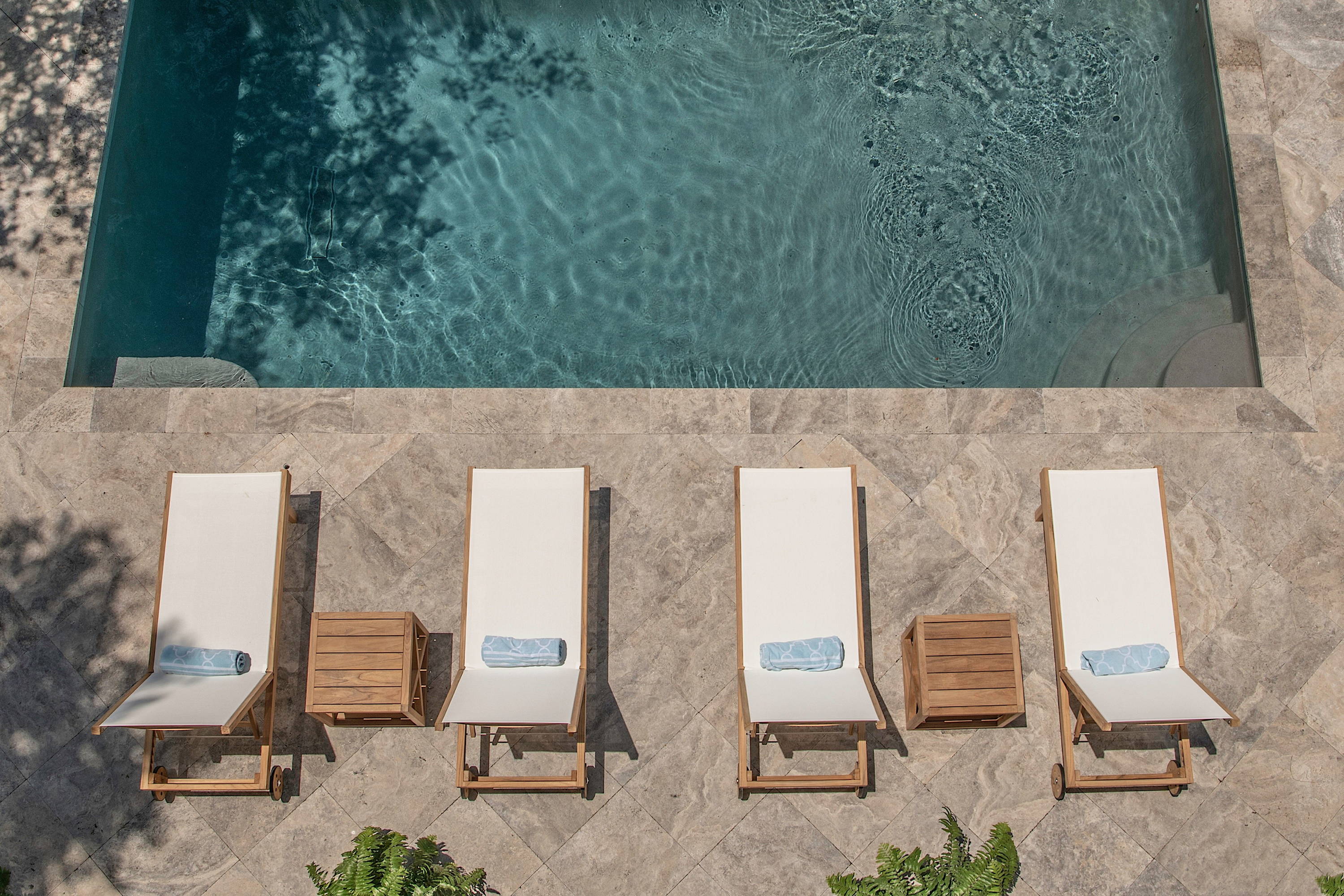 2. It's Pest Resistant
The other thing that often destroys outdoor furniture is pest damage. Everything from termites and carpenter ants to marine borers and other insects can burrow their way into wood and use it for food and shelter. Treating wood against insect damage can be costly, and you may have to repeat these treatments periodically.
Teak's natural oil repels insects, making the wood extremely resistant to pest damage. You won't have to spend money on chemical repellents, making your furniture more affordable and safer. And you'll never have to wonder if you've gone too long between treatments again; your furniture will just last in good condition for years to come.

3. It's Beautiful
One of the other huge benefits of buying teak outdoor furniture is that it's beautiful. Teak is a stunning lighter wood with a hint of honey warmth in its tone. Furniture made from this wood will automatically make you feel like you're sitting beside a resort pool somewhere tropical or lounging in a European villa. There's no better experience than gathering with friends and family at your teak outdoor dining furniture. 
Teak also has a stunning grain that features a tight grain pattern and small stripes of darker color that provide visual interest. As it ages, teak will take on a lovely soft gray patina that speaks of elegance and sophistication. It doesn't rust, crack, or get brittle over time and will be a beautiful addition to your space from the day you bring it home.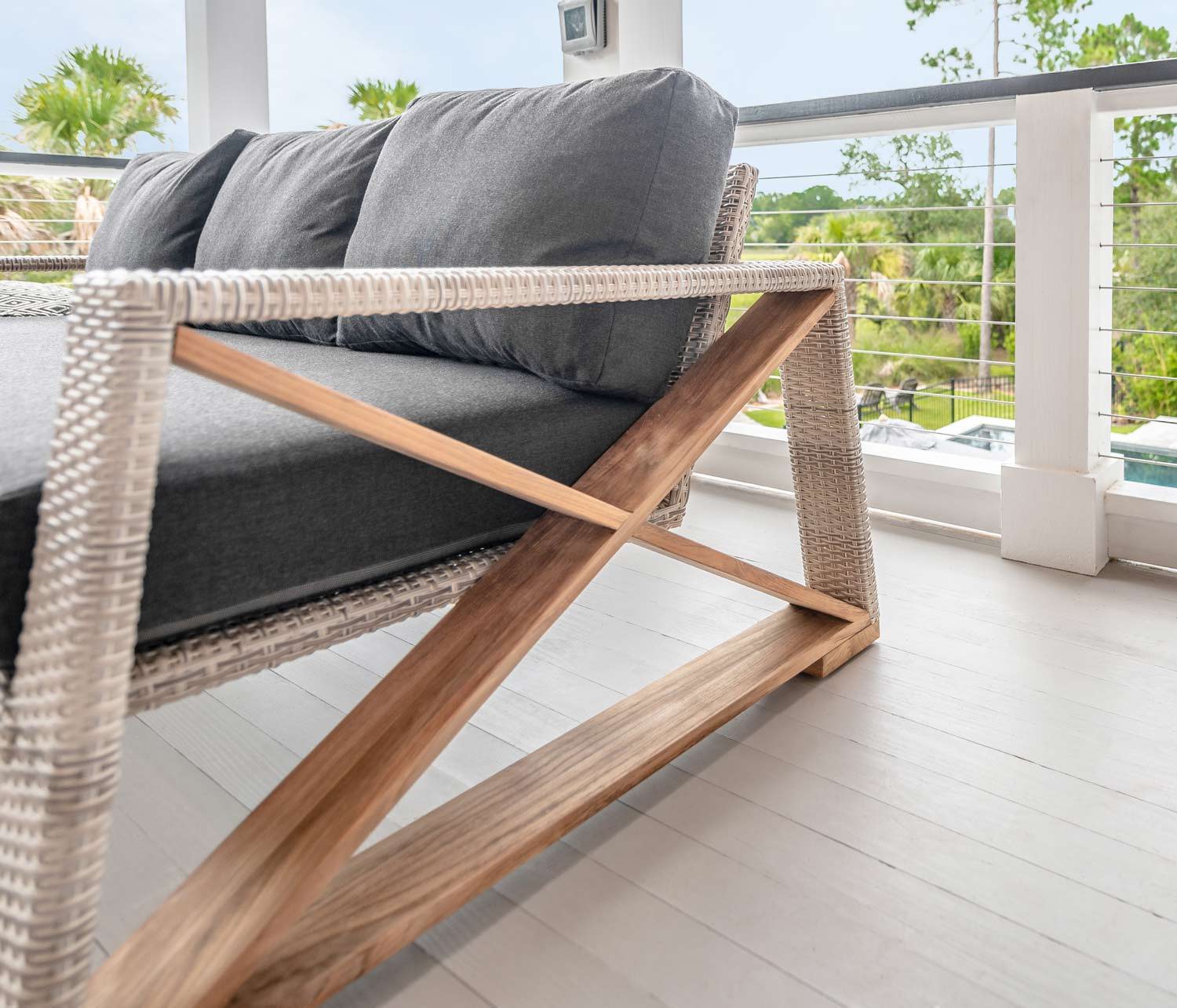 4. It's Low-Maintenance
Because teak doesn't need a lot of extra weather or pest damage prevention treatment, it's very low maintenance. The wood is naturally hardy, so it doesn't need a lot of coddling to keep it in good condition. If you apply an oil finish, it will only be to make the natural beauty of the wood stand out more.
Even from an aesthetic perspective, teak is a very easy wood to care for. As it ages, it will develop a beautiful, even patina that will not look dirty or spotted. You can also apply a sealer every so often if you want your best quality teak outdoor furniture to keep the same lustrous shine it had when you bought it.
5. It Lasts a Lifetime
Aside from its natural pest and water resistance, teak is an extraordinarily strong, durable wood. You might be surprised to learn that teak wood is even harder than English Oak. It can stand up to all the use, wear, and tear you and your family may throw at it over the years.
Because teak is so durable and resistant to decay, you can count on your teak outdoor furniture lasting a lifetime or more. If you visit England, you can sit on a teak park bench that was built more than a century ago. These benches, like your furniture, are still in excellent condition and will be around for years to come. Shop the best teak furniture only at Teak + Table.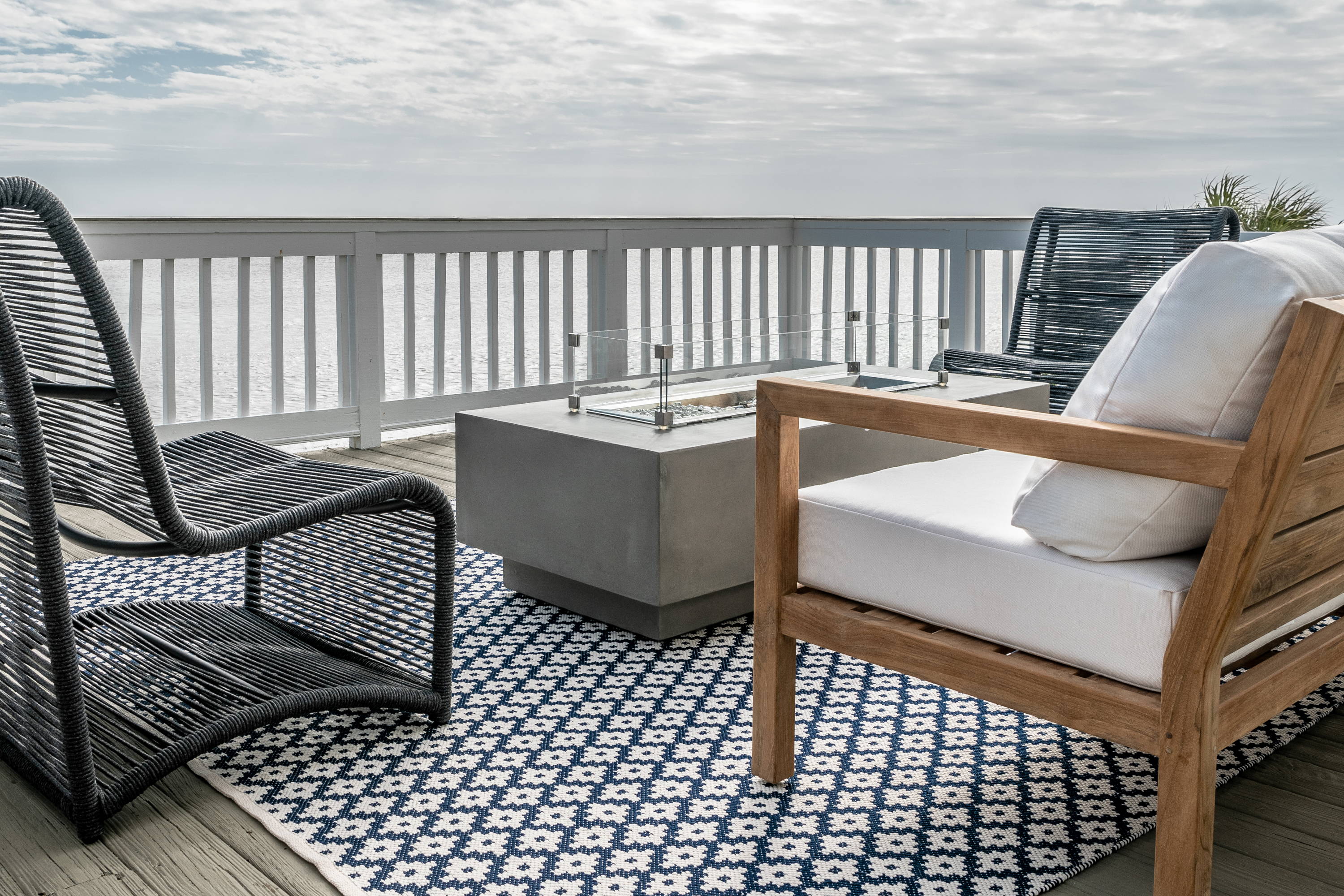 Pictured Above: A club chair from Teak & Table is the perfect accessory for outside lounging.
6. It's Versatile
Although teak is a very hard wood, it's also relatively easy to work with. Some woods can splinter or crack as you work with them, while others tear up any tool you use on them. Teak doesn't have any of these unfortunate properties and so can be used to make a wide variety of furniture pieces, including tables, chairs, benches, storage seats, and more.
There are also a wide variety of options when it comes to finishes for teak wood. If you like, you can paint it, stain it, varnish it, or give it a natural oil finish that will maintain a subtle matte look. But thanks to its natural properties, you can also leave teak wood natural, simply giving it a coat of sealant to help keep its natural glow preserved.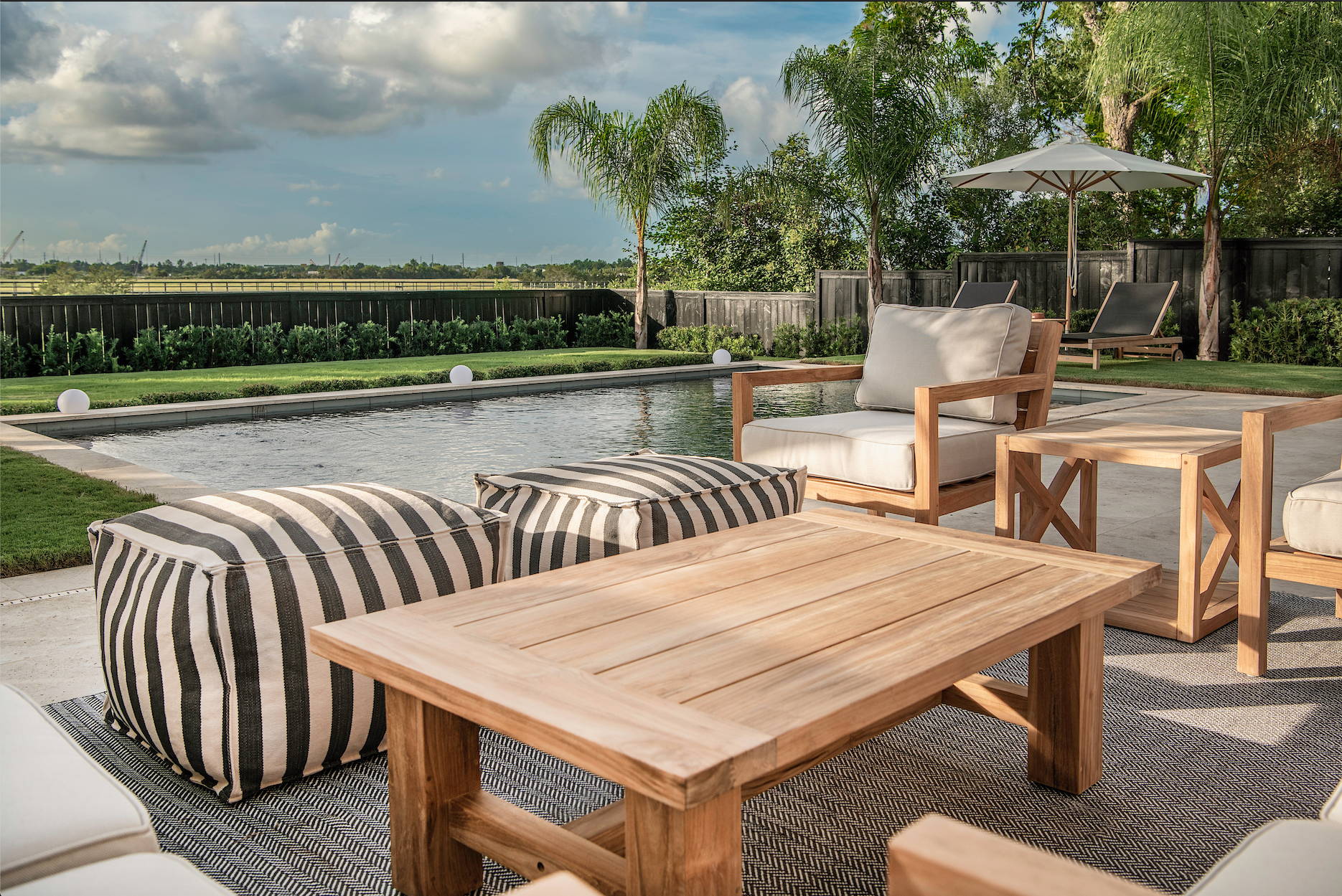 Discover the Benefits of Teak Outdoor Furniture
When you're choosing outdoor furniture materials, teak is one of the best options you could select. This wood is durable, resistant to water and pest damage, and strong enough to last a lifetime. It is also a gorgeous wood that will maintain its natural beauty through sun, rain, snow, and use.
If you'd like to discover the benefits of teak outdoor furniture for yourself, check out the rest of our site at Teak and Table. We pride ourselves on manufacturing a range of premier luxury outdoor furniture to withstand the elements in every environment. Shop our outdoor furniture today and discover the highest quality A-Grade teak products at industry-leading prices.